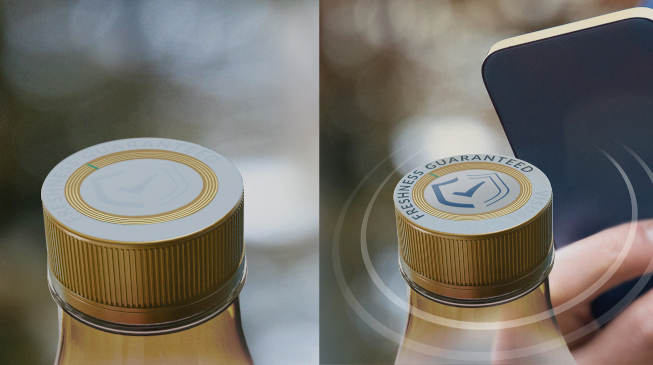 The non-binding technology partnership and supply agreement will last for three years, with services and deliverables of up to $2m.
‍The reflective displays are very thin and take little power, needing only a pulse every few minutes to prevent then fading away.
"‍Many applications in growing markets such as smart packaging and healthcare require a display, for example to provide assurance that the item was transported correctly, or to guarantee authenticity, or simply to provide a read-out of critical data," according to Ynvisible. Its "printed electrochromic technology is ideal for these applications, enabling ultra-low-power displays in novel thin and flexible form factors."
Instead of silicon drive circuits, PragmatIC will create a range of thin flexible printed drivers that can be embedded within the printed displays.
Ynvisible visited PragmatIC in Sedgefield
"We look forward to working with PragmatIC to deliver a range of flexible display modules that can offer easy integration across our verticals of supply chain, play and packaging and medical devices," said Ynvisible CEO Michael Robinson.
"Ynvisible's electrochromic display technology is a great match for our thin, flexible chips," said PragmatIC CEO Scott White. "This accelerates our vision of opening up opportunities beyond RFID, such as smart medical devices and visually interactive packaging."
Photo, from left: Ken Williamson, (PragmatIC COO), Tommy Höglund (Ynvisible v-p sales and marketing, Richard Price (PragmatIC CTO), Michael Robinson (Ynvisible CEO), Scott White (PragmatIC CEO), Jani-Mikael Kuusisto (Ynvisible v-p of ventures and director), Joao de Oliviera (PragmatIC v-p business development.