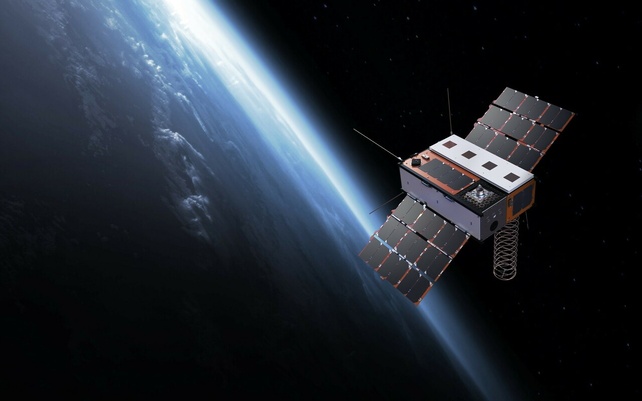 BAE says the move will combine its own experience in secure satellite communications with In-Space Missions' full lifecycle satellite capability, "to make a compelling sovereign UK space offer".
Founded in 2015, and based in Hampshire, In-Space Missions has more than 30 employees and specialises in earth observation, satellite communications, navigation, and space science.
BAE also highlights that it has an innovative approach to combining satellites into a payload rideshare, allowing multiple payloads to be launched and operated together as one satellite in space.
"The UK has an opportunity to be a global player in the growing low earth orbit space market, as well as servicing its own sovereign defence and commercial needs," said Ben Hudson, Chief Technology Officer at BAE Systems. "This acquisition will allow us to combine a range of space capabilities that help deliver information advantage, multi-domain operations and networking for our customers. We look forward to welcoming the In-Space Missions team to BAE Systems."
The UK defence and aerospace company has also made other recent acquisitions such as Prismatic, Techmodal and PPM.
The latest acquisition has Whitehall's approval.
"This acquisition is a great vote of confidence in our thriving space sector," said Amanda Solloway, Minister for Science, Research and Innovation.

"By bringing on board the expertise of In-Space Missions, BAE Systems will help to expand the UK's capabilities in low earth orbit satellites, creating valuable export opportunities, while keeping this country at the forefront of a new commercial space age."
For its part, the CEO of In-Space Missions, Doug Liddle (pictured above), commented:
"This agreement means In-Space Missions will maintain its small company culture while leveraging the tremendous scale and new opportunities offered by BAE Systems. We're already collaborating on new highly secure satellite applications and beyond that, we're really excited about how this agreement will underpin our growth as an ambitious, UK-owned, prime and service provider."
FSOC
We reported on In-Space Missions recently, which is building the new "Titania" satellite undertaking research on military space communications. Specifically, it is working on the 'Titania Operational Concept Demonstrator', exploring the military usefulness of Low Earth Orbit (LEO), direct-to-earth, free-space optical communications (FSOC).
Its goal is to demonstrate 10 gigabits per second optical communications from orbit.